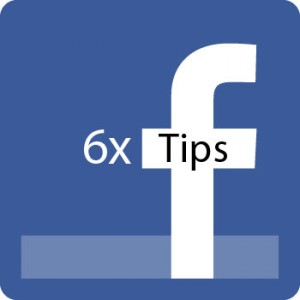 If you have read my previous post on Facebook, you might be inclined to think that I would advice any company against being on Facebook. But that is not the case. In fact, I strongly believe you need to be on Facebook.
In my previous Facebook post, I used analytical data from several sources to determine that only 0.4% of your Facebook fans actually visit your Facebook page and that only 0.02% of your Facebook fans visits one of the tabs you put on your Facebook page. However, there is a much more important reason to be on Facebook and even to gather likes on Facebook.
People spend a a great deal of their time on Facebook. They come there to share with their friends. To talk. To hang out. Basically, they are not spending time with Facebook, they are spending time with their friends. That is the reason why commerce on Facebook failed, but also why branding works.
"It was like trying to sell stuff to people while they're hanging out with their friends at the bar." That was the feeling why large retailers closed their shops on Facebook. And that is a great analogy. As Facebook is very similar to hanging out at the bar. People share stories, jokes, have fun, play games, exchange thoughts. People are there together. Nobody walks into a bar to buy a suit and neither will someone go to Facebook to do the same.
However, they do talk to the sales manager of their favorite store at the bar. They will exchange stories, ask questions and point others to him. And that conversation is usually what will get them back in the store the next day. That is the power of Facebook. Building that relationship.
Six things to do on Facebook?
Be personal
Not just a company account. Build your presence based on your people and gather them to be the pillars of your Facebook page.
Be personal
Talk to your visitors and your fans. Be genuinely interested in who they are, what they care about and what you can do for them. Not to push a product, but to build a relationship.
Be inquisitive
There is a reason why people like you. There is a reason why they like your page. Find out why. NEVER assume you know! Rule of thumb, if you have not asked and they have not answered, you do not know.
Be relevant

Once you have found out why people like you, you can be relevant to them. You can share with them what they care about. There is a fair chance that they are not interested in you pushing your products. Keep that in mind. But the only way to find out, is to ask!
Be sharable
If you are relevant, you can become sharable. That is the point where you communicate such good content to your fans, that they actually want their friends to know about it.
Be available
The key to it all. You have to be available. People need to be able to talk to you and get an answer. Not just your biggest customers, but everyone. Because it is like that bar scene. If you only talk to your biggest client, none of the others in the bar feel pulled towards you. Even though you might be offering something they want. If they feel ignored, they will ignore you.