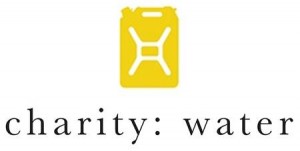 It is a week after day 2 of LeWeb in Paris. And when I went to LeWeb I had Jeroen voor 't Hekke tell me that Scott Harrison was someone I had to see on stage. Needless to say that I was running around like crazy that whole days and I never got to see him. I saw a picture of Mercy Ships' Anastasis pass by on a screen somewhere in a room, but that was about it. Today I chose to sit down and watch his talk. If you have not seen it, I urge you to watch it.
This morning, I left my TV inspired. Scott went out and did something that I have been talking about for the past year to a number of charities. He has done something that many charities can do, but either are afraid to or cannot see function in their particular situation. He has brought the charity back to the people. By splitting income between the money needed to do a project and the money needed to run the organisation, he has made Charity: Water a much more transparent place. By giving GPS coordinates for every single well dug. For putting the donors name on the plaque that sits at the well. But mostly by having ordinary people 'own' the project. By allowing people to decide that they are going to be helping 5, 15 or even 1500 people get clean drinking water. And then enabling them to raise the funds to do exactly that, without having to worry about what will be taken off that budget as overhead for the organisation.
I truly believe we can change the world. And there are many who show us. Scott's example is one that we can easily understand. But now we need to put it to work. 800 million people do not have clean drinking water. And then there are thousands of other things that we can do every day that keep us alive and healthy that other people do not have. Get inspired. Set your dream and go for it. I know this has got me thinking.
Watch the video below. And tell me, where will you be in a years' time and whose live will you have impacted?