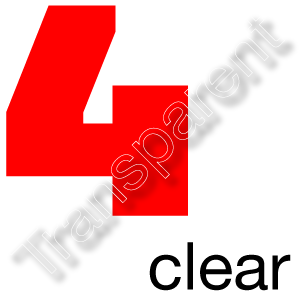 There is little that annoys people more than organizations and people who are not transparent. Shrouding yourself in secrecy and complicated procedures is a sure way to drive customers away. The trend is about openness, being clear and transparent on what you are about. And there is a supporting trend that people are watching you closely to see whether you walk the walk and not just talk the talk. Your conclusion might be that that means you need to tread carefully not to drop the ball. But that is missing the point completely.
The challenge in this trend is to open up your company. To make it more and more transparent and allow your target audience a look behind the scenes. This will be harder than it sounds. You will run into internal resistance within your organization. It might be hard to open up on the materials you use and where they come from. It might feel unnatural to reveal the environmental risks that are associated with some of the things you do. Or it might just be that your company has grown habits, departments, choices that are not at all focussed on the target audience. And you might be right in thinking that your audience would not like it if they knew. Well, this is your chance to make a difference. Changing now, you might have the ultimate advantage on your competitors who are likely to be in the same shape as you are. But if can make the turn before they can, you are on your way up and leaving them behind.
In your communications, be as transparent as you possibly can. Tell about what is going on. There is nothing wrong with a positive twist on what you are saying, but make sure you are not telling fairytales. If you are the most personal insurer in the country, you need to make it your business to know your clients' name and their packages when you answer your phone. If you can answer all of their questions based on your knowledge of them and half of the question they asked you, they will feel like you know them. And they will feel like you care. In another example, if you claim your company is the most environmentally friendly producer of household appliances, you have to be it. And you can show people that you do recycle and do care about creating new products with a smaller footprint. Because that is in line with your company philosophy.
In both cases, living up to your claim will give you an edge over others. You will be talked about and people will testify to the fact that you live up to your claims. If you claim to be things you are not, you need to be prepared for bad publicity and possibly worse. A Dutch bank went down almost entirely based on public opinion. Another example is BP that saw a huge amount of corporate value vaporize due to public opinion on its approach to an environmental disaster.
After all this, it might sound like a contradiction, but transparency can be easily achieved. You just need to be careful to be consistent throughout everything you do. Transparency can be as easy as having someone who is approachable. It can be as easy as showing what it is you do behind the scenes so your target audience feels like they know your processes. And it can be as easy as sending out the emails to your mailinglist with a reply address so people can respond to you when they have read your news.
Transparency is a great trend for anyone who wants to get their point across. Because if you have a transparent image, that means that people are willing to trust you. Just because they know you.
This post is part of a series on 10 social trends that can help you get your point across. For more information or a tailored advice on what could be your opportunities, get in touch on arne@arnehulstein.nl