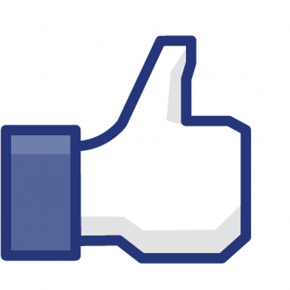 Dit is nog ouder dan de weg naar Rome. Mensen verbinden zich graag aan iemand of aan iets. Deze mensen zijn je fans. Dat geldt voor producten net zo goed als voor mensen. Jouw fans geven om je. Ze zijn loyaal en volgen wat je doet op de voet. Ze houden van je en willen graag die relatie met je onderhouden. Soms schrijven ze je, mailen ze, vullen ze formulieren in, of klikken ze op je Like buttons. Maar bovenal relateren ze alles wat ze in dezelfde branche zien aan jou. Jij bent hun maatstaf. Jij vertegenwoordigt kwaliteit voor ze, je vertegenwoordigt waar voor je geld, je vertegenwoordigt het goede gevoel dat ze van je krijgen. Maar wat doe jij?
Social media verandert de maatschappij. Langzaam, maar zeker. Ik geloof dat voor iedereen het gebruik van social media net zo gewoon zal worden als de mobiele telefoon nu. In de komende tijd zal de manier waarop mensen communicatie ervaren ook gaan veranderen. Zeker als we het hebben over corporate communicatie waarbij het gaat om merken, producten en diensten. Langzamerhand raken mensen gewend aan de persoonlijke aanpak. De verantwoordelijkheid ligt hier dan ook bij de communicerende organisaties om hier op in te springen.
Gisteren kreeg ik mail. Een mail van een merk waar ik stiekem nog steeds fan van ben. Ik heb al een aardige berg Nokia's versleten en tot de iPhone kwam, keek ik niet eens naar een andere telefoon. Toen werd ik verleid door iOS en heb inmiddels ook een Android toestel. Maar toch volg ik Nokia nog steeds. Toen ik een mailtje kreeg om de nieuwe C6-01 te testen, leek me dat dan ook wel leuk. Ik las door het onpersoonlijke mailtje heen en besloot toch het formuliertje maar in te vullen. Want mijn interesse voor het merk won het nipt. En daarna werd het stil. Heel stil. Nu, bijna drie weken later, ontvang ik een mailtje met een euforische titel. De testers zijn bekend. En ik ben het niet. Natuurlijk vind ik dat jammer. Ik heb er moeite in gestoken. Maar wat mij nog meer steekt, is dat Nokia het niet eens nodig vindt om mijn naam te gebruiken in het mailtje. Of iets anders persoonlijks. Het begint met 'Beste,' en daarna gaat het bergaf. Het 'beste nieuws' dat ze me in dit mailtje geven is dat ze mijn gegevens hebben bewaard. En dat ze me misschien ooit opnieuw zullen gaan vragen om zo'n zelfde formuliertje in te vullen. Om dan weer afgewezen te worden. Zonder naam. Ik twijfel of mijn gegevens bewaard zijn, of alleen mijn e-mail adres. Zodat ze me meer mailtjes kunnen sturen. Zonder naam en zonder gevoel.
Je fans zijn jouw goud. Zij zijn het die je merk, je product of je dienst haast op handen dragen. Zij zijn het die geld over hebben voor jouw inspanningen. Die interesse hebben in jouw hersenspinsels en die vaak bereid zijn om zelf ook tijd en moeite te steken in jouw succes. Waardeer dat, want er komt een dag waarop dat de reden van je succes zal zijn. Het zal je helpen om te groeien, om je omzet te verhogen en uit te breiden naar nieuwe doelgroepen. En het zal je helpen om hobbels glad te strijken. Hobbels die er zullen komen als er iets aan je product blijkt te schorten, de wachttijd te lang blijkt of de prijs te hoog. Maar je fans zijn je fans. Ze zijn jouw goud. Wordt fan van jouw fans. Luister naar ze, praat met ze. Zorg dat je weet wat ze beweegt en als je contact met ze zoekt, doe dat dan met hun doelen in jouw vizier. Dan blijven ze jouw fans en dragen ze je merk uit naar iedereen die ze kennen.