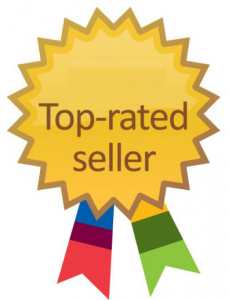 How often do you check the satisfaction of your customers? Do you dare to offer them the guarantee that whatever their problem is, you will solve it? You should. And this is why.
The other day I ordered an arm strap for my Nexus S from eBay.com so I can take it along when running. As a European, ordering from an American site to take delivery from something from Hongkong might seem to be a potential nightmare for both seller as well as buyer. But then my strap included a message from my eBay seller. My seller requested that I would give him five stars. You might think that is a bit too much. But the lines after that were what made the message so important. Regardless of what my problems were, my seller promised me that he would solve any problems I would have with the item he had shipped to me. His attitude to get a five star rating was that he did not want my user experience to be anything but those five stars.
So, when was the last time you asked your customer whether they were satisfied with the product you provided them with? Make it a point of your business to ask that question. Make sure you ask that question to anyone and everyone. Because their feedback will make sure you achieve no less than five star experiences for every single client you have. Will there be problems to solve? Of course, but the right solution will win you ambassadors instead of clients. And they bring in new clients to become ambassadors.