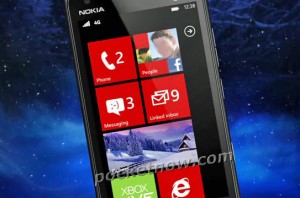 At the end of March, Nokia will launch their new Nokia Ace in the US. And rumor has it that the launch will be accompanied by a great marketing campaign that will run in the neighborhood of $100 million. I just read this on BetaNews. An interesting article that goes on to state that Microsoft needs a hero in the Windows Phone stakes. However, the statement leaves me wondering what their campaign will be on.
I am a firm believer that people want to buy a mobile device that is easy to use and gives them the features they want, for the price they want it at. Almost every day I have people ask me what phone they should buy and how their phone can help them do what they want. And unanimously they ask whether to buy Android or iPhone. I never get asked the question for Windows Phone. Nobody asks me the same about Blackberry either, because you either want one for Blackberry messenger or you are stuck with one as your company phone.
Will a $100 million marketing campaign solve this problem? Hardly. Few people choose their phones on the commercials they have seen or the billboards they drove past. They do choose their phones on what their friends are using and the ease it seems to give them. I agree with Robert Scoble when he responds to Charlie Kindle's post on why WP7 has not taken off. Through its users, Android and iOS both show they are safe choices. People around you use them. Of all the people I have met over the past three weeks, I have only met one with a Nokia Lumia. One. Hardly a match for the people that have told me about their new iPhone 4S or Android phone.
I am afraid the $100 million might just vaporize on the way to selling a phone. Back in 2007 the launch of the iPhone changed the mobile phone landscape. Back in 2009, carriers were still longing for a good iPhone competitor to offer their customers. Now, in 2012 we have it all. Back in 2007, developers were eager to jump the bandwagon to build their coolest ideas into iOS apps. Now, few startups even see Windows Phone or Blackberry as a viable market. So they develop for iOS and Android only.
I am assuming Microsoft is launching a 'regular' marketing campaign with Nokia and AT&T in which they will be targeting consumers to buy the Nokia Ace. What happens is that we get into a circle of people waiting for each other and no phones being sold. Because the consumers will only change to Windows Phone when their favorite apps are running on WP and developers will not be eager to do WP development unless WP reaches enough critical mass to make it worth their while.
Solution? Take a good chunk of that budget and target developers, startups and innovators. To port their existing apps to WP, but also to develop cool new apps that will be exclusive to WP for now. I firmly believe there is a market for WP. However, you need to know where it is to be able to benefit from it. For now, WP phones will mainly be bought by companies to replace their older Windows Mobile devices. A device management issue. But startups can make the most of this by launching themselves specifically geared to business development. There is enough to do in that market still and there is money to sell your apps. And making that work will show other developers that WP might be a financial goldmine waiting for them.
In essence? Spending $100 million on marketing is not going to cut it. It needs to be spent on the eco system that will allow your customer to do what they want with your product. Only then will you be making progress.