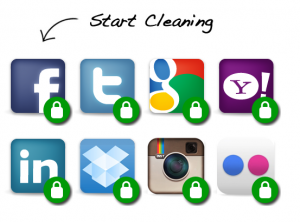 Oh, I will quickly log in with my Facebook account. Wait, I don't have to register here, I can just use Twitter. Or LinkedIn. Or any of my other social networks. Throughout the day, you are giving lots of services permission to use your social network accounts. It may be for authentication at first, but you will almost always be granting more permissions than the service really needs. And over time, you forget which services were granted what.
Time for mypermissions.org. An easy service that shows a couple of big logo's from the major social networks. Clicking them will take you to the permission pages for your network account on that network. An easy way to check who you have been granting permissions on what. And believe me, even if you are not that active, that usually still is a surprising list.
Have you tried it already? Has it surprised you?