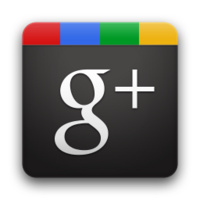 Yesterday, Google announced that they will now make Google+ much more of a search companion than it was. Google will introduce a "personalized search" button you can click to see who of your friends have posted messages that align with your search. To be honest, I had expected things like this to happen from day one. I even blogged about how I expected Google to integrate Google+ into everything they do. And surprise, surprise. They did.
The funny part comes next. Now a lot of people are yelling about antitrust laws and how it is unfair to use your monopoly on search to promote your social network. Which is interesting in itself. I am not saying that they are not doing that. I am just looking at the people making that statement and that surprises me. One of the biggest complainers is Twitter. You know, the company who tried to use their monopoly in microblogging to promote their search capabilities. Apparently, after a period of working closely together, they then pulled Google's rights to use the tweets of their users in Google's search results. Only to come back to Google to offer them the rights to use the search at a figure "below $100 million". Imagine their surprise that Google denied it and turned around to do it themselves. In an official statement sent to a number of news outlets, Twitter even speaks of Twitter as the world's primary source of breaking news. And Google's new search results will harm information reaching users. (Read the full statement on TechCrunch for instance.) I would almost call that a "We're better!" attempt. In an interview with Marketingland Eric Schmidt says that they are not favoring Google+ and that they are willing to talk to Twitter and Facebook.
Honestly, unlike Twitter, I do see benefits for people searching. I believe integrating social networks into search can be a step forwards towards offering better search results. But it will be important for Google to get Twitter, Facebook and others to join their social search attempt. Because even though I do like Google+, I cannot and will not see it as my only source of social search results.