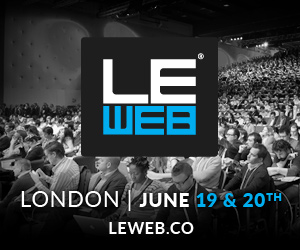 This was a conversation with Roberto Kusabbi from the British Heart Foundation and Euan Semple from Voice. Really, this is an overview of a number of things that have been discussed. And it includes a number of suggestions and experiences that will be very beneficial to you if you are looking to use social media for a non profit organization.
At the British Heart Foundation (BHF), they put social first. They do not consider it as a bolt on at the end, but everything needs to be centered around being social. That makes a huge difference in how you create the things you share, but also your ad campaigns for instance.
One of the biggest challenges Voice has found with their clients who are non profits is that it is hard to sell the idea into the organization. Even though as a charity you have a unique audience that is looking to connect to you, it is sometimes quite difficult to help the organization to get a vision to engage with people outside. And to be honest, it can be a quite daunting situation if you are a 14 year old that they have asked to tweet on behalf of a charity. Mainly because you were the only one they knew who was using social media tools in the first place. And if something goes wrong, people can jump on you from great height. These are the issues that need to be addressed.
You cannot just add a brand name, you need to add value to the community. That is the main thing for BHF to gain traction in their recent campaigns. And for them the promoted tweets were great value for money. Six months later they are still going over the data. And as a result of their campaign they have found 60 people that have said that after seeing the video on Facebook and Twitter, they have saved people's lives. That for them has been absolutely incredible.
For Voice, another challenge that exists is that the level of experience of their client groups have is very basic. And their clients are very cautious about getting involved. Another reason for that is because it is harder to get budget allotted to online engagement. And then there are lots of questions to be answered. What to do, who to talk to, how does it work etc. Most of the people have not used social media on a personal level, so that creates a whole new situation. They get into new relationships that they have not been in before.
Roberto says that the biggest challenge is the culture within the organization. To be successful you need belief. Non profits are not built to be social internally. We are lucky at BHF, but that is what we see. You need to have clear leadership on the inside, so you can be social to the outside. If you use it well, you can do a lot more work through social media, but it is a cultural shift. Social is by definition quick and spontaneous. You can plan campaigns and other things, but it is important to be quick and spontaneous.
Euan shares that his dream is that everyone within a non profit can blog. There are many things that are intriguing to the outside that you take for granted on the inside. And it is the mundane that is interesting for the outside world. Luckily we see that more and more non profits realize that they have been hiring media companies to thick boxes, but that they need to more than that to be successful. Roberto jumps in and says that even though the content strategy is not sexy to talk about, it is vital to have good content. Once you are on the way with that you can create new content together with the people around you.
Euan reminds of statement Halley Suitt wrote which said "content is a pimp word". Having a content strategy often sets off a bell for him as it can also mean you are feeding content into a machine. And that is the antithesis of personal contact.
Both agree that it is easier for newer organizations to integrate social. It is a lot harder to make that cultural shift for organizations that have been around for longer. And that is probably the biggest problem for non profits. A great bonus for charities, is that commercial organizations need to look for an ideal to sell, but charities have that ideal ready. That does give them an advantage.
The last question asked is whether they will be using Kickstarter for fundraising? But that is a route that is not new and other have done that already. Kiva is also a very good platform to raise funds on as that makes it easier to see where your money goes.
As a last addition Roberto adds that gaming companies are interesting to non profits as well. Not to just use the fashionable term gamification, but it can be very beneficial to apply game techniques to what non profits are doing.