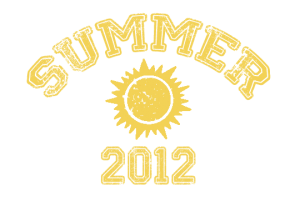 Apparently it is here. The summer of 2012. Not that the weather seems to have taken notice, but I refuse to have that spoil my summer. I thought I would leave a couple of lines here as it has been quiet on my blog lately. Not because I do not have things to write about, or because I am taking it easy. On the contrary, it has been busier than the last couple of months. I have been mentoring startups, having had great conversations with two startups at LeWeb London and coaching others to Startupbootcamp's Demo Day in Amsterdam. I have gone over a large site for a government organisation to help them improve their content. And I am working with Logos Hope on a proposal for a completely new online extension of their ship.
Next week me and my family will join TeenStreet in Germany where I will do the English to Dutch translations. And where I will generally be hanging out. My wife Linda will be working with teens there, so whe will have enough on her hands. In the meantime that will give me the opportunity to gather my thoughts for after the summer. I still have two great initiatives that I have started on, but that are not launch-ready yet. Check out 48 Hours to Code and Techpastors for a little information on those. If you want to participate, or want to know more, let me know.
For now, I wish that the summer will be awesome for you. I wish that the things you do and see will trigger you to start the new season afresh with an urge to explore the world, the net and the people around you. And regardless of the weather, I wish that you will come back rested, fuelled up and full of enthusiasm to build something awesome, something that can fully captivate your attention, fuel your passions and build up our world for good.
Have a great summer!