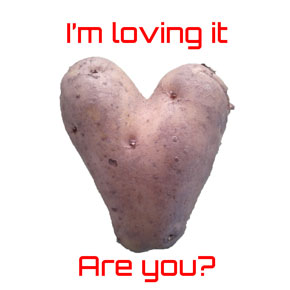 People that know me, know that I am often all over the map. When they think I am going right, I do a quick left and then swerve to the right. Why? Because I love it. Because I am inspired. Well, often anyway. I just love creating big new ideas that might or might not become reality. But I always go for my passions all out. The results? The results are like the email I got the other day from the bus driver on StartupBus Europe. He used to be an entrepreneur in video but the economic situation put him on the bus. StartupBus Europe inspired him to take a new approach and get back to his passion. Those are the emails I love. And that, and other reactions to the impact StartupBus Europe has had on people, are the reasons why I do what I do.
I love people. Yes, that would include you. 😉 And that is why I do what I do. Because I want to share my knowledge, share my thoughts, share my ideas to help you move forward. And I will not be confined to a single space like social media or tech. I promise you that I will go beyond that. My head is full of new ideas and one that I would love to launch in particular. It will take some time before I can share more about that, but it will be something that combines a lot of the things I am passionate about.
And you? Are you inspired? Are you doing what you love? This valentine, consider what your biggest loves are in your life and make sure you embrace them. Whether it is your partner or your passion.